The Draft theme is a super light weight ( 5kb ) block-based theme that supports Full Site Editing. It's meant to serve as a blank canvas that you add responsive, ready-to-use block patterns, pages, and full websites too.
Configure Theme Settings
Below are all the configurable theme settings available to you. These settings are only available if you're using the Draft theme.
To edit these in the Draft Pro plugin, you can either:
Click into any block > Go to Advanced > Click Edit Default Settings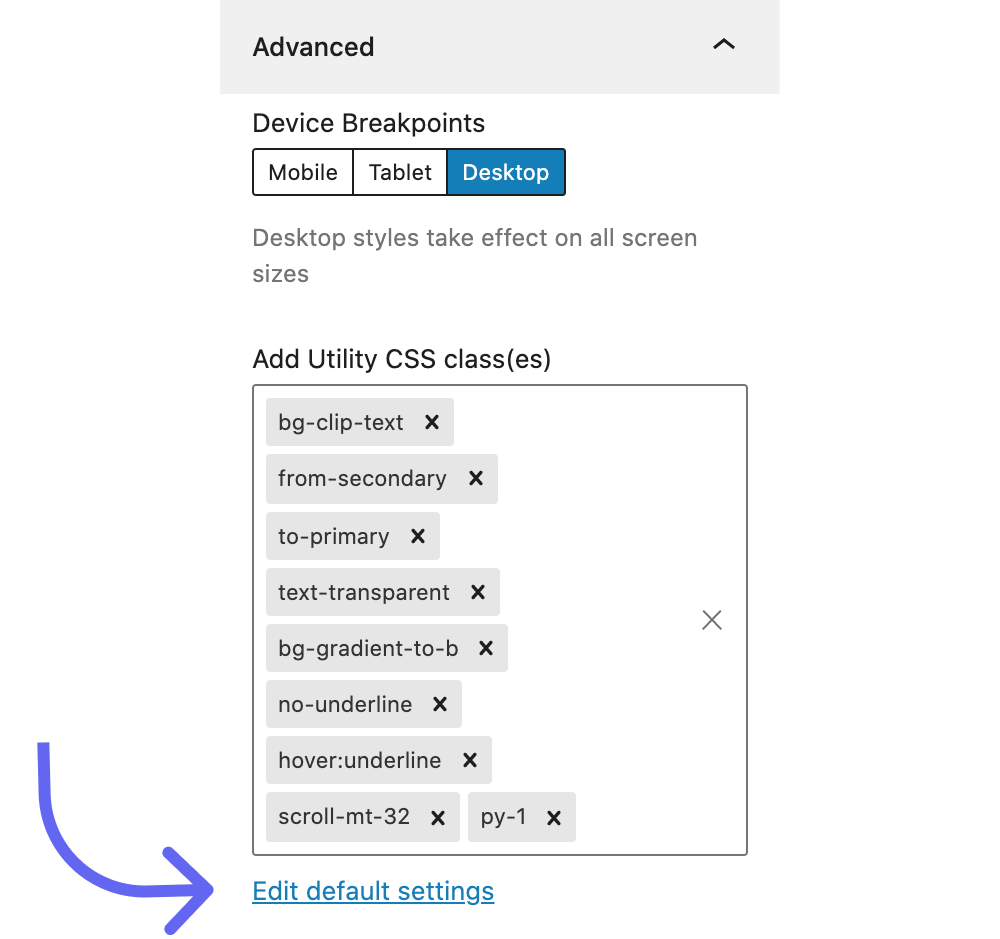 Or:
Click the 3 dots > Go to Draft Plugin Settings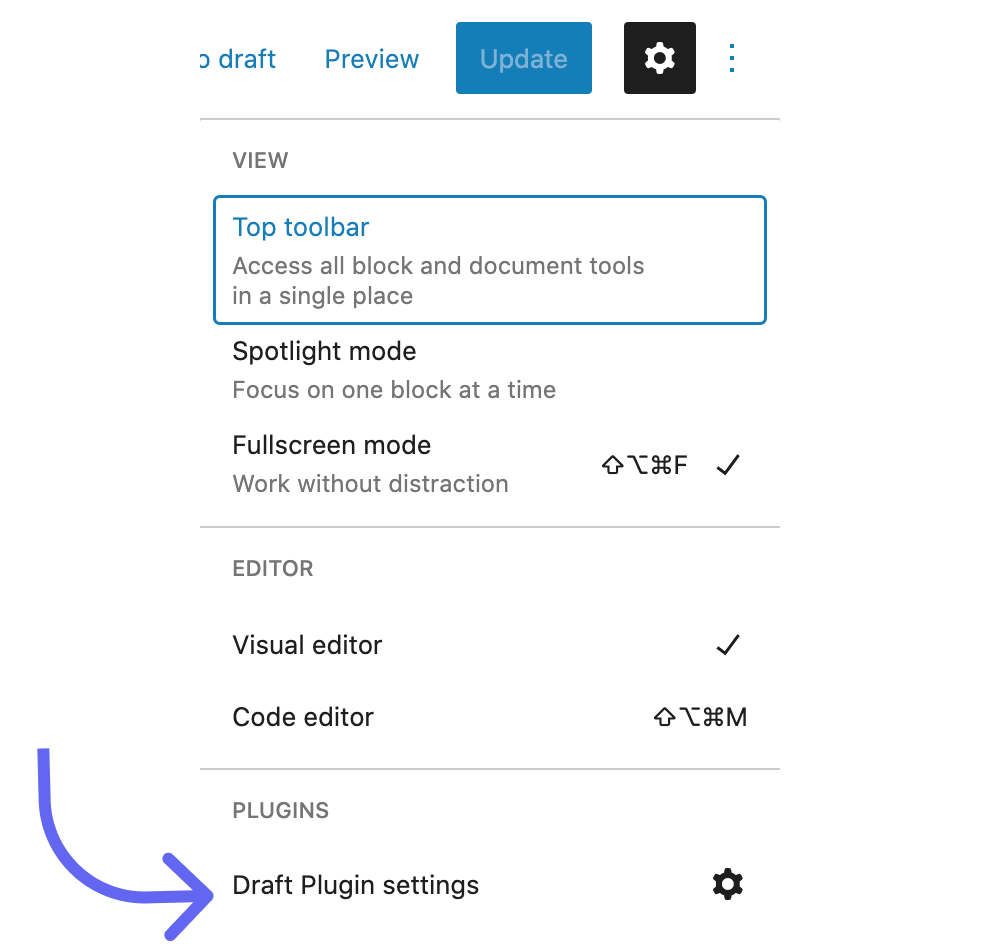 Go to Theme Settings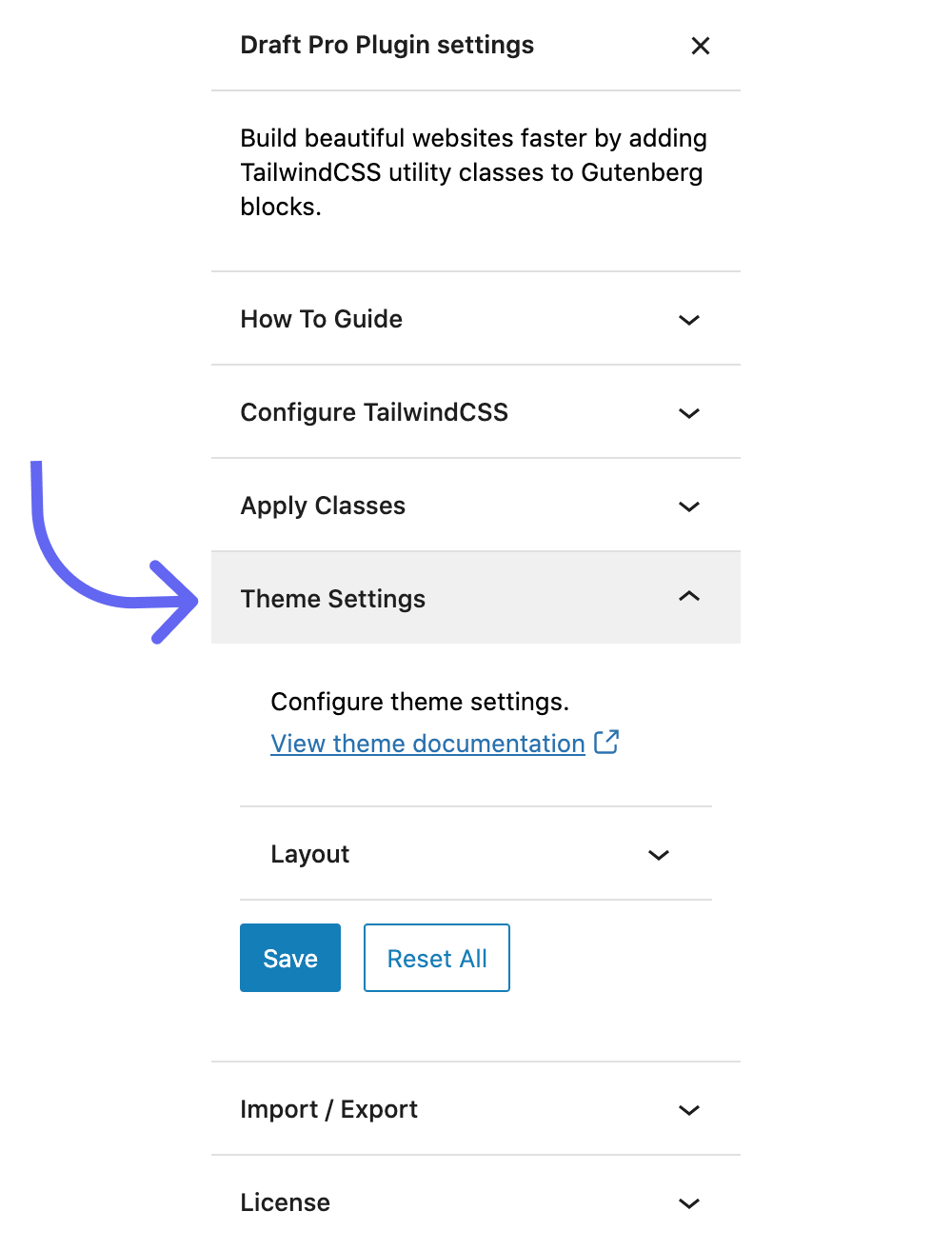 Layout
Here you can adjust the following sitewide layout settings:
Content Size

( default content width for blocks )

Wide Size

( for blocks with wide alignment )

Gutter

( gutter for pages )

Desktop

( All Screen Sizes )

Mobile

( Up to 1023px )

Tablet

( Up to 767px )
In the table below are the default values for each of these settings:
Content Size
45rem
Wide Size
80rem
Gutter
desktop: 2rem
tablet: 2rem
mobile: 1rem